Hi welcome to my blog. This article is talking about how to create a website even you are a beginner. In 2020, anyone can build and design a website without knowing anything about web development, design or coding. Whether you want to create a website for yourself or for your business, you can easily do that by using the right tools and resources. Otherwise, you also can outsource the website design job to a web design agency.
The Ultimate Guide (2020) For Beginners to Learn How To Create a Website
Due to MCO, a lot of businesses Malaysia looking for digital transformation and website is definitely the most important platform for businesses to connect with customers. You may create a corporate website or e-commerce website. It depends on your business nature. There are two ways to make a website: with a website builder or with WordPress. I will suggest WordPress because WordPress is the best CMS (Content Management System) for SEO.
Here's a list of the top 21 CMS's that are dominating Google's SERPs:
The 3 Important Things to Create a Website:
Domain name (your custom web address, www.YourSite.com)
Website hosting (service that hosts your website)
WordPress (free, commonly used website platform)
This is a step by step tutorial on how to make a website. We have divided it into different steps, and we'll walk you through everything from start to finish. Just follow along the instructions, and you'll have a very professional looking website in the end.
We will also point you in the right direction to take your website to the next level based on your needs.
Once you've finished the guide, you'll have a fully working website online, on a custom domain name and fully accessible by others.
Ready? Let's get started…
7 Easy and Simple steps to create a website:
Choose a domain name
Register a domain and sign up with web hosting
Set up a website using WordPress
SEO Friendly Setting on website
Customize your website design and structure
Add important pages and content
Congratulation! You can show off your website to your friend
Full Disclosure: This guide contains affiliate links. If you purchase web hosting and/or a domain name through our referral links, we earn a commission – at no additional cost to you. Thanks for your support.
If you get stuck setting up a website using this guide, we offer free help through this contact page.
Step 1: Choose a Unique and Relevant Domain Name
A domain name is the bit of the URL (the site address in your browser's search bar) that identifies a web page — in this case your website. For example, ours is win-makers.com.my. You can register them separately at sites like Exabytes and Big Domain, but website builders offer to do it for you when you sign up with them. Most provide it for free (at least initially), while a handful charge a few extra bucks.
A domain name typically costs RM 14.99/year and hosting costs start from RM7.99/month.
If you haven't registered or chosen a domain name for your website, here are some tips to help you out:
If you're making a website for a business, your domain name should match your company name. For example: YourCompanyName.com 
If you're planning to set up a personal website for yourself then YourName.com can be a great option.
Use a "generic" domain name extension such as .com, .net or .org if your goal is international visitors. Use a "local" domain name extension such as .my, .de, .fr, or .ru if your goal is country-targeted visitors.

Don't worry if your preferred domain name is already taken. There are more than 300 million different domain names registered, but there are a billion other possibilities that are still available.
Step #2: Get Web Hosting and Register Domain
In addition to having a domain name, you'll also need website hosting (web hosting). Web hosting is a service that hosts and stores your website files (content) on a secure server that is always up and running. Without a web host, your site will not be accessible for others to read and browse. You may imagine web hosting is a land and domain is your house number.
In Malaysia, web hosting costs usually between RM3 to RM10 a month. Less than a cup of coffee, but an important investment for your website success. I had prepared a step by step video tutorial to show you how to buy domain and hosting from Exabytes.


Step #3: Exciting Part- Set Up WordPress Website
OK, so you've followed our steps to the letter: you've chosen a website builder, signed up for a plan, and registered a domain. You're ready to start creating a website. You will find tons of icons to do different things on your hosting account dashboard (cPanel). You'll never need to use 95% of them, so you can safely ignore them.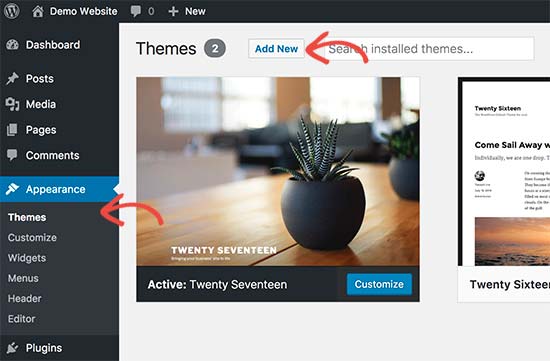 Step #4: SEO Friendly Setting To Website
As we mentioned early, WordPress is the best CMS for SEO because of the essential setting and system.
Step #5: Customize Your Website Design and Structure
Time to customize your template with your own content and images. Building a website is like cooking a dinner. Just like cooking, knowing how to build a website from scratch is much easier with the right tools and instructions. A template gives you a recipe — you can choose to follow it or you can mix up the ingredients and style to give your dish your own flavor.
This is also a secret of why some of the website design agency can charge low price for website design service.
At Win Makers Marketing, we customize the website based on client requirement and optimize the website followed by SEO guideline. All of the website we created are ranking in page 1. The video below showing step by step how to install WordPress theme and template for free.
Astra is our favourite WordPress theme because Astra is fast, elegant & customizable, SEO friendly and compatible with major page builders like Elementor, Divi, and Brizy.
Step #6: Add Content/Pages to Your Website
WordPress comes with two default content types called posts and pages. Posts are part of a blog and appear in reverse-chronological order (newer items displayed first). Web pages are easy to create in WordPress. But before we get into the how-to, let's discuss what pages you should create in the first place.
Most websites will find the following pages essential:
Homepage – it's the first page that your visitors see when they go to your website
About page – a page explaining what your website is about
Contact page – a page letting visitors contact you
Blog page – a listing of your most recent blog posts; In fact, you can create a website without any blog section at all.
Product/ Services page – if the website you're building is for a business, use this page to showcase your services
Congratulations – You're Ready to Launch!
I hope that this small guide has helped you understand how to create a website from start to finish. If you have any questions on how to start, leave a comment below and we'll try to help.